The Dyna album Part 1
"Say Grace"
I am 100% independent. Supporting me on Patreon will help me continue to put out great content that I create to represent my community and uplift my followers.  I aim to inspire people by speaking on taboo topics, challenging the status quo, and helping people heal from past traumas, free up, dance, and enjoy themselves on a regular basis.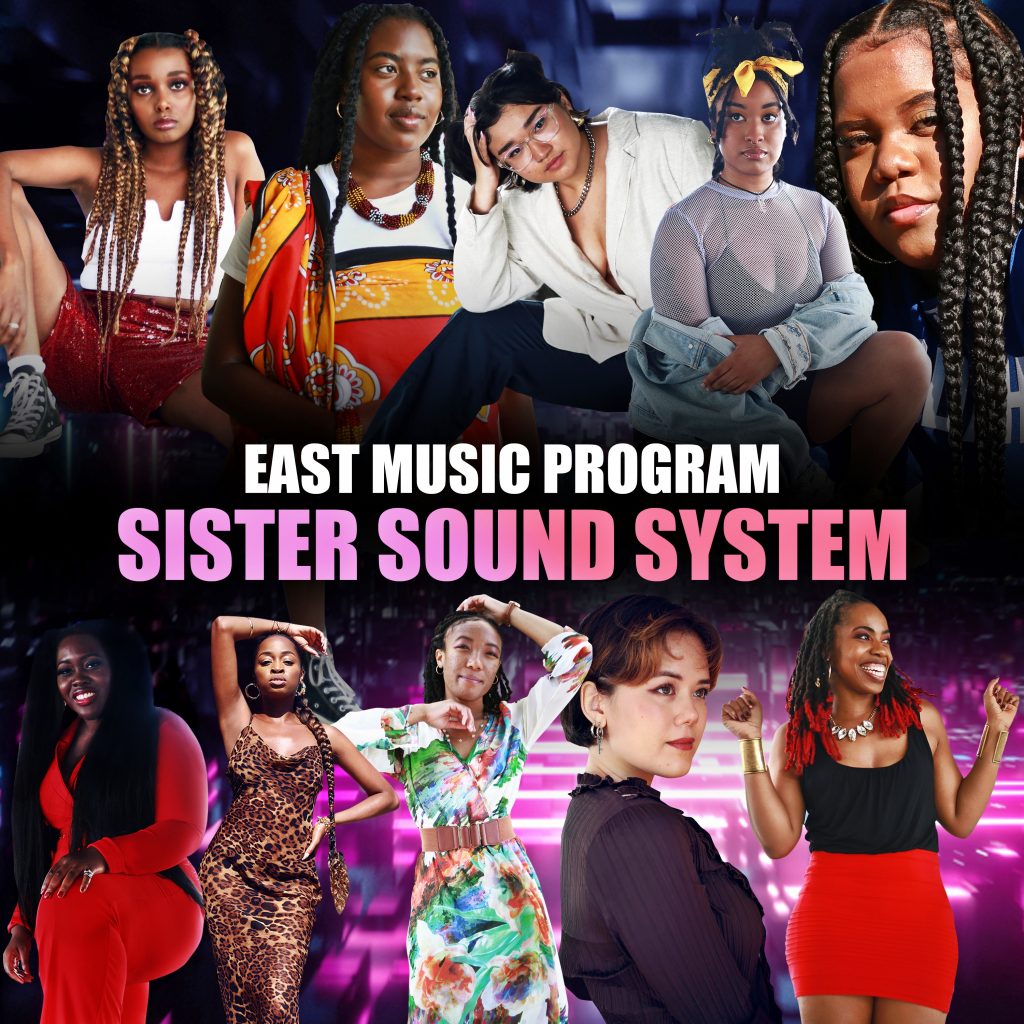 COMING FRIDAY JAN 8th 2021
Sister Sound System is a compilation album created through an artistic and personal development program for young women of colour in Toronto called EAST Music & Healthy Relationships. The program was led by Dynesti, at an organization called Scarborough Arts. Most of the young women in the program were recording professionally for the first time. Sister Sound System was created to prove that when marginalized sisters are given the support and guidance they need, they can dominate our sound systems and inspire a positive shift of energy in every space they enter.
Become An Official Connoisseur
Dynesti inspires people everywhere to reconnect to their authentic selves through bold and unapologetic live performances, lyrics, videos, and sonic experiences, Dynesti is an unstoppable powerhouse. Her passion encourages listeners to take a dive into consciousness through hip-hop/soul with a "dash" of rudegyal.
Become An Official Connoisseur